Salvosa Jiu-Jitsu Academy
31 Progress Avenue, Unit 1,
Scarborough,
ON
M1P 4S6
Aujourd'hui:
10h00 - 17h00
Détails de l'entreprise
Description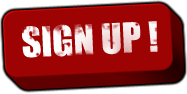 Welcome to the BEST CHOICE for martial arts and self-defense in the Greater Toronto Area (GTA), Scarborough, North York, Markham, Pickering, Richmond Hill, Durham and surrounding areas.
Led by one of Canada's most well-known pioneers in Brazilian Jiu-Jitsu, 3rd Degree Black Belt, Professor Omar Salvosa of Carlson Gracie lineage and founder of Team Ascension, the Ontario Jiu-Jitsu Association's multiple times and currently reigning Provincial Champions. Please
Click Here and Visit our Website
to experience the best of martial arts in Toronto:
Expert
BLACK BELT INSTRUCTION
(for adults and kids)...NO COMPROMISE in teaching quality! Friendly and
HIGHLY MOTIVATIONAL
training atmosphere--absolutely NO EGOs! Extremely
CLEAN and HYGIENIC
facility. Diverse programs for students of all ages, fitness level and martial arts experience. Amazing
WEIGHT LOSS
--Guaranteed improvement in FITNESS and FLEXIBILITY.
ABSOLUTE BEGINNERS
find the
BEST
results with our academy!!! Results-oriented training methodology and curriculum--constantly tweaked for SUCCESS! Whether your focus is on fitness, self-defense, competition or lifestyle, we provide the BEST training environment for you to
REALISTICALLY
achieve your aspirations! Our training methodologies are results-oriented and PROVEN to be successful--OUR ATHLETES ARE CONSTANTLY COMPETING AND WINNING! Regardless of your age or experience level, we work hard to instill proper fundamentals that serve as the building blocks for your success. We draw from the most INNOVATIVE training methods in physical fitness and martial arts to bring a holistic balance of MIND, BODY and SPIRIT. Check us out at
TEAM ASCENSION
and join in this AMAZING journey.... TAKE THAT FIRST STEP towards optimizing your fitness level, fighting skill and total well being by visiting us today for your FREE TRIAL! Learn more about our programs: Brazilian Jiu-Jitsu (BJJ) MMA / Mixed Martial Arts Kickboxing & Conditioning Jiu-Jitsu for Kids & Teens (Anti-Bullying and Self-Defense) Women's BJJ & Self-Defense Seminars & Executive Private Lessons The
SALVOSA JIU-JITSU ACADEMY
is the premiere martial arts school in Toronto, Scarborough, North York, Markham, Pickering, Richmond Hill, Durham, focused on delivering TRUE and MEASURABLE results for our students/athletes. We are able to accomplish these results due to our unique balance of methodology and atmosphere, carefully built on years of patient evolution and development; often imitated by our competitors but, fortunately, impossible to duplicate.
YOU REALLY NEED TO SEE AND EXPERIENCE IT FIRSTHAND... VISIT US TODAY FOR YOUR FREE TRIAL!
Certifications et associations
2012 Provincial Team Champions (Ontario Jiu-Jitsu Association)
Catégories
Caractéristiques
Formation sur l'amélioration de soi
Sports
Boxe
Entraînement En Musculation
Entrainements Sportif
Karaté
Jiu-Jitsu
Muay Thai
Arts martiaux mixtes
Grappin
Arts martiaux chinois
Santé cardiovasculaire
Soi estime
Pliométrique
Entraînement pour remise en forme
Sports Collectifs
Renforcement de confiance
Nutrition pour le sport et l'exercise
Soutien général de la santé
Jui-Jitsu brésilien
Formation flexible
Autres sports
Intimidation
Formation d'agilité
Entraînement cardiovasculaire
Arts martiaux pour enfants
Pratique des arts martiaux
Conscience et estime de soi
Formation de base
Sports d'équipe
Sports individuels
Conditionnement pour la résistance
Formation Agile
Bien-être physique
Programme de transformation de corps
Conditionnement de sport
Jui-Jitsu brésilien pour enfants
Jui-Jitsu brésilien pour femmes
Lutte soumission
Défense dans la rue
Arts martiaux amateurs mixtes
Pliométrie
Entraînement d'endurance
Compétitions d'arts martiaux
Formation d'arts martiaux concurrentiels
Amélioration de l'estime de soi
Galerie
Heures d'ouverture
Samedi

Dimanche

Lundi

Mardi

Mercredi

Jeudi

Vendredi
Rester en contact
Sites web et médias sociaux
---