Maple Leaf Self Storage - Coquitlam - United Blvd.
77 Fawcett Rd,
Coquitlam,
BC
V3K 6V2
Aujourd'hui:
08h30 - 18h00
Détails de l'entreprise
Description
This location is one of two Maple Leaf Self Storage Coquitlam facilities. Our Coquitlam United facility is at the intersection of Fawcett Road and United Boulevard. The facility is one block east of the Hard Rock Casino.
If you are travelling east on the Trans Canada Highway (#1), take the United Boulevard off-ramp and then turn right onto United Boulevard. Watch for the Maple Leaf Self Storage Coquitlam signage on your left. If travelling west on the Trans Canada Highway or on Lougheed Highway, watch for the United Boulevard directional signage. Our Maple Leaf Self Storage Coquitlam units are state-of-the-art and come in a wide variety of sizes ranging from 25 sq ft to over 500 sq ft. They are suitable for both household and business storage customers. This modern facility offers two levels of climate-controlled interior storage and a large assortment of climate-controlled drive-up units. The facility is equipped with two over-sized elevators, extra-wide corridors and wide drive aisles to make your storage experience easy and hassle-free. The ceiling heights of our Coquitlam storage units are 9.5 ft rather than the standard 8 ft, so you get more space for your money. Our business office is spacious and offers a private area where business clients can complete paperwork and make calls. We also offer exterior storage for vehicles, boats and RVs. Drop by for a tour and a cup a coffee on us.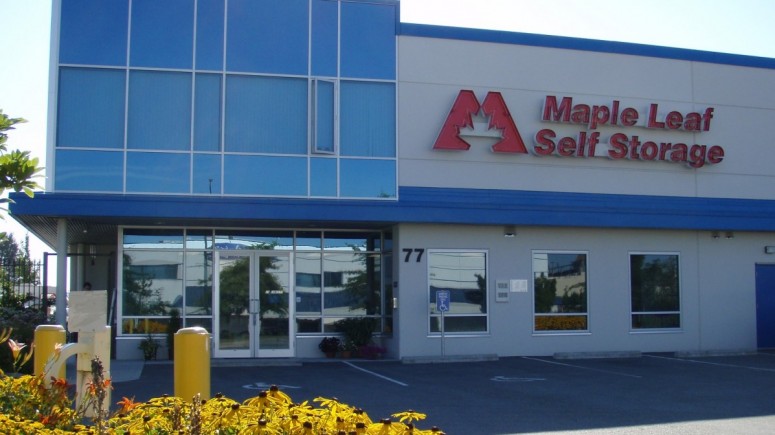 Certifications et associations
CSSA, SSA, BBB, Tri Cities Chamber of Commerce
Catégories
Heures d'ouverture
Samedi

Dimanche

Lundi

Mardi

Mercredi

Jeudi

Vendredi
Rester en contact
Sites web et médias sociaux
---